Sri Srinivasa Gardens
IIT just opposite Ventures also near to IISRC, ITIR, NTPC & BHEL

15Km from Tirupati, 5Km from Renigunta Railway Station.

Beside. Main Road of Tirupati - Srikalahasti - Vijayawada & Airpade - Venkatagiri.

Engineering Colleges (AITS ,YITS) ,Padmavathi Medical College Very near.

24 hours Security & Very Near to LANCO , COCO COLA Factory.

Yerpedu MRO office , Thasildar Office & Hospitals Near Yerpedu area Layout.

20Feet Sweet Ground Water for each individual plot.

Very Large 40 feet Road Well planned Layout near International Airport

Street lights , Water Taps & Compound wall Facilities Available
Sunil Developer's "Sri Srinivasa Gardens" is a Very beautifull housing ventures near to IIT, IISRC just opposite in the world popular Temple City of TIrupati, It is near to New International Airport of Tirupati . Yerpedu is very fast growing real Estate Residencial Area near Tirupati. In the world people everybody worship of the TIRUPATI & SRIKALAHASTI .For own house property dream member buying is possible, SUNIL DEVELOPERS provide to all people very economical price plot is Sri Srinivasa Gardens. It is located near IIT , IISRC, NTPC & BHEL with 20 feet sweet water & Electricity , Pakka Vasthu Layout.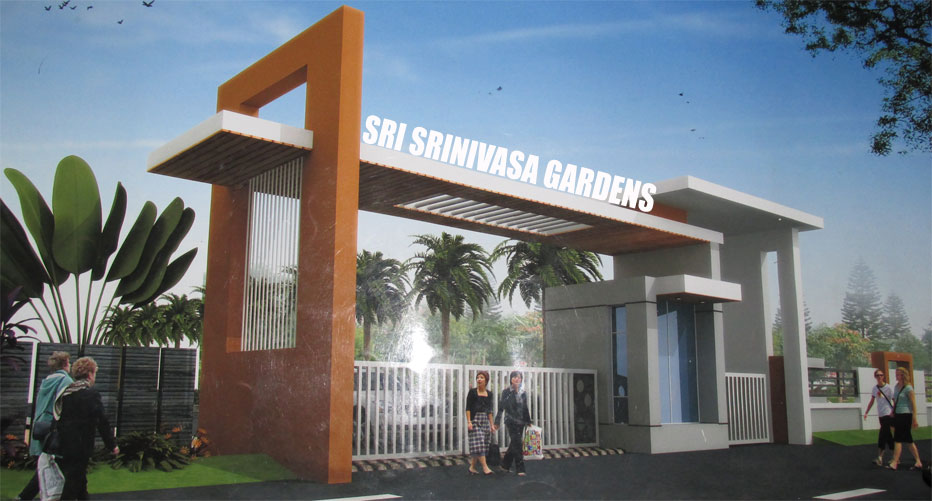 Every plot have 40"-35"Ankans with 40 feet tar Road ,

Every plot have TUDA Approval,

Lr.D.DIS.No : 20/2014/A7 Dated : 25-10-2014

Each Plot have Tap, Electricity ,Drainage

LP No : 29/G1/2015

Dated : 10-07-2015
SITE ADDRESS:

SRI SRINIVASA GARDENS
IIT opposite, Setharampet(V)
Srikalahasti (Mandal) -Pin-517620.

Andhra Pradesh - India.

Cell : +91-9985669731

Website : www.sunildevelopers.com
Email : md@sunildevelopers.com
At Tirupati- Srikalahasthri Road - Renigunta (Beside- Setharampeta).

Sri Srinivasa Gardens From Renigunta Airport - 10 Kms, From Srikalahasthri temple - 23 Kms, From Tirupati - 15 Kms, From Renigunta Railwaystation - 5 Kms, From Cococola Factory - 8 Kms, From Lanco Industries - 4 Kms, Padmavathi medical College - 8km, YITS ,AITS -6Kms, IISRC,BHEL, NTPC,ITIR Very near.
IIT (indian institute Of Technology) exact opposite site.
So one can Reach the Project Location by Road at several minimum time, avoiding long travel hours.