Sri Srinivasa Housing Residency
12Km from Tiruchanoor temple, 2.5Km from Pudi Railway Station.

Trees at all the plots with Drip irrigation.

24 hours Security & Very Near to Residential Area.

1Km from Chennai - Tirupati National highway.

20Feet Sweet Ground Water for each individual plot.

40 ft wide Tar roads with electrical street lights.

Overall layout drainage facility
Sunil Developer's "Sri Srinivasa Housing Residency" is a Very beautifull Housing Residential Ventures near to Vadamalpet , It is near to Chennai - Tirupathi National Highway. Vadamalpet is very fast growing Real Estate Area near Tirupati. In the world people everybody worship of the TIRUPATI & PUTTUR .For own house property dream member buying is possible, SUNIL DEVELOPERS provide to all people very economical price plot is "Srinivasa Housing Residency". It is located near Vadamalpet with near 20 feet sweet water & Electricity , Pakka 100% Vasthu Layout.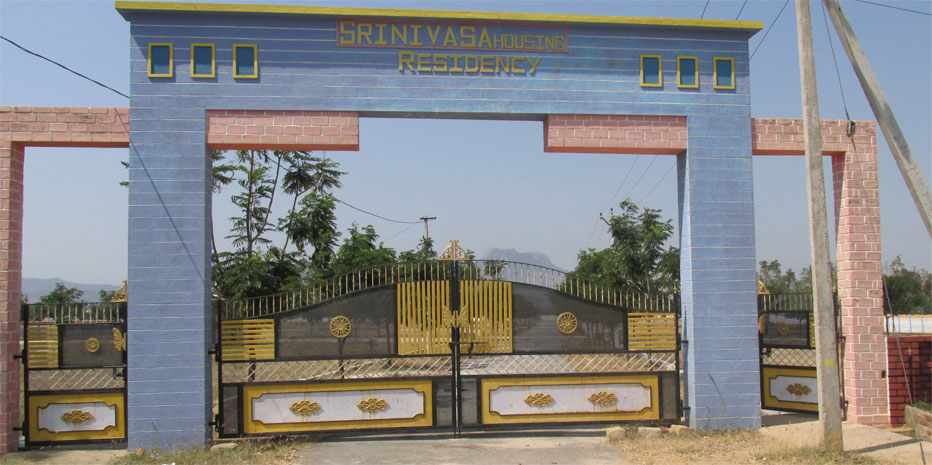 Every plot have 45" 40" Ankans with 40 feet tar Road ,

Every plot have trees ,

Each plot have water Tap, Electricity ,Drainage, Street Light (Eco Friendly Ventures)
At Tirupati- Chennai National Highway Road (NH44)- Vadamalpeta (Beside).

Srinivasa housing Residency From Renigunta Airport - 12 Kms, From Srikalahasthri temple -33 Kms, From Tirupati - 15 Kms, From Pudi Railwaystation - 4.5 Kms, From Cococola Factory - 15 Kms, From Lanco Industries - 17 Kms.

So one can Reach the Project Location by Road at several minimum time, avoiding long travel hours.