News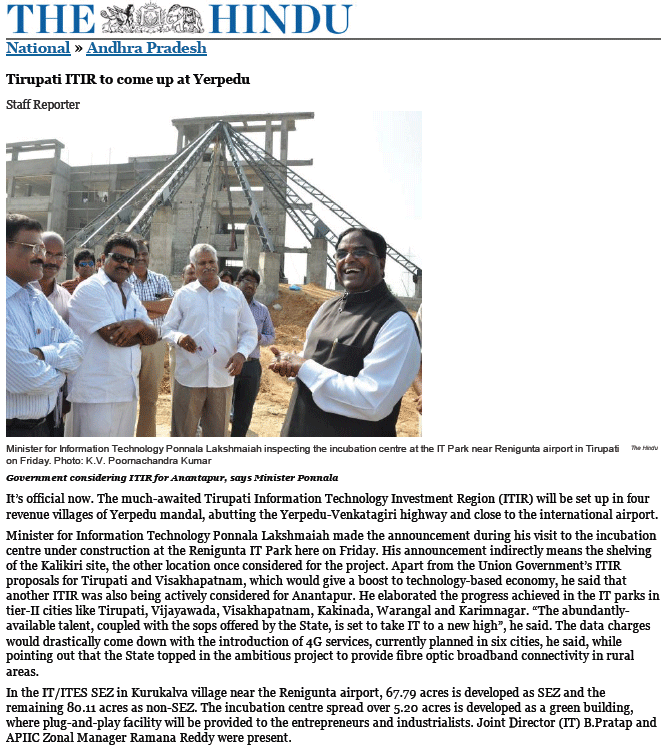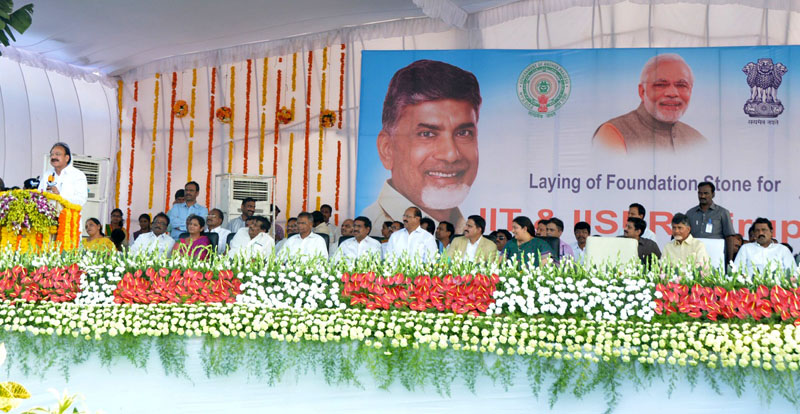 Laying of Foundation Stone on 28-03-2015 for IIT, IIIT and IISER Chief minister N Chandrababu Naidu,
Union ministers Smriti Irani and M Venkaiah Naidu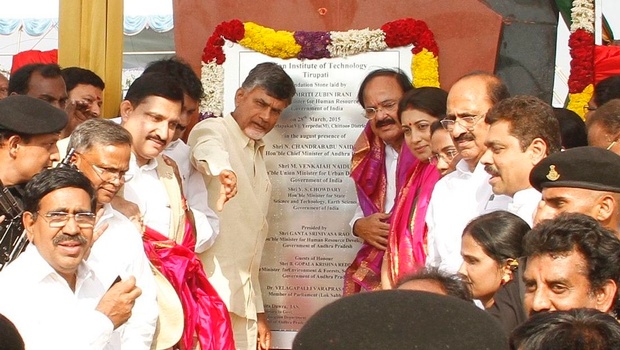 Chief minister N Chandrababu Naidu, Union ministers Smriti Irani and M Venkaiah Naidu pose for the press photographers
after foundation laying ceremony at Yerpedu near Tirupati on Saturday | Express Photo
Tirupati, March 28 (INN): TIRUPATI: Union human resources development minister Smriti Irani has said that the people of Andhra Pradesh will witness new glory under the leadership of Prime Minister Narendra Modi and chief minister N Chandrababu Naidu. She said both the leaders are visionaries who are determined to give a big push to technology. "We should all complement their efforts for their encouragement towards development of technology," she added.
Speaking after laying the foundation-stone for the three prestigious institutes including IIT, IISER and IIIT at Merlapaka village in Yerpedu mandal, 30 km away from Tirupati, on Saturday, she said the persistent efforts of chief minister Naidu had resulted in the historic occasion of dedicating the three prestigious institutes.
"Last month, we laid the foundation-stone for an IIM in Visakhapatnam and now we are  dedicating three more prestigious institutes near the temple town of Tirupati coinciding with Srirama Navami," she said and called upon the mentors of all the three institutes to develop something unique to the institutes coming up nearby Tirupati.
Speaking on the occasion, Union urban development minister M Venkaiah Naidu reiterated that the BJP-led NDA government would fulfill all the assurances made to AP.